Last Updated on 07 October 2016
THE EUROPEAN PRISON OBSERVATORY
The European Prison Observatory is a project coordinated by the Italian Ngo Antigone, and developed with financial support from the Criminal Justice Programme of the European Union.
The European Prison Observatory studies, through quantitative and qualitative analysis, the condition of the national prison systems and the related systems of alternatives to detention, comparing these conditions to the international norms and standards relevant for the protections of detainees' fundamental rights. The European Prison Observatory highlights to European experts and practitioners 'good practices' existing in the different countries, both for prison management and for the protection of prisoners' fundamental rights. Finally it promotes the adoption of the CPT standards and of the other international legal instruments on detention as a fundamental reference for the activities of the available national monitoring bodies.
The European Prison Observatory is directed by Mauro Palma, President of the European Council for Penological Co-operation and former President of the European Committee for the prevention of torture and Inhuman or degrading treatment or punishment.
The European Prison Observatory activities are coordinated by Alessio Scandurra, member of Antigone's managing board coordinator of Antigone's Observatory on Italian prison conditions.
The partner organizations are:
ANTIGONE

Antigone is an Italian Ngo born in 1991 and dealing with human right protection in penal and penitentiary system. Antigone carries on a cultural work on public opinion through campaigns, education, media, publications and the academic journal «Antigone» (three issues for year). Antigone cooperates in writing normative texts on penal and penitentiary matters. An Observatory on Italian prisons, involving around 50 people, is also active since 1998, when Antigone received from the Ministry of Justice special authorizations to visit prisons with the same power that the law gives to parliamentarians. Every year Antigone's Observatory publishes a Report on Italian penitentiary system. Through a prison Ombudsman to which it gave birth, Antigone also collects complaints from prisons and police stations and mediates with the administration in order to solve specific problems. Furthermore, Antigone's lawyers and physicians operate in some Italian prisons giving suggestions and monitoring life conditions. Antigone also carries on investigations about ill-treatments and sometimes is formally involved in the related trials.
Associazione Antigone Onlus
Via della Dogana Vecchia, 5 – 00186 Roma
Tel. +39 064511304, Fax +39 06233215489
segreteria[at]associazioneantigone.it
UNIVERSITÀ DEGLI STUDI DI PADOVA

The University of Padova is a well-known higher education and research institution, not only for being one of the oldest universities in the Western World and having hosted the chair of Galileo Galilei, but also for the excellence of the research nowadays performed. In all the international rankings the University of Padova performs among the best Italian universities, and in the Italian scenario it is distinguished for its ability to copiously self-finance research projects.
Università degli Studi di Padova
Via 8 febbraio 1848, 2, 35122 Padova
tel: +39 0498275111
ricerca.fisppa[at]unipd.it
OBSERVATOIRE INTERNATIONAL DES PRISONS - OIP-SF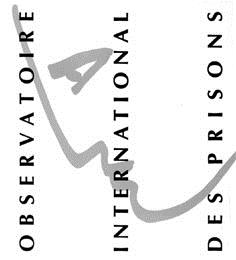 The French section of the International Prison Watch (Observatoire international des prisons - OIP-SF) is a non-profit non-government organisation created in 1996 in order to promote respect for the human rights of incarcerated persons, with respect to the international human rights instruments. In concrete terms, the OIP collects and gives publicity to information on the conditions of detention in order to raise public awareness and alerts public authorities to the problems detected;
- informs imprisoned individuals about their rights and supports them in the procedures to enforce these rights;
- campaigns for the passing of laws and other appropriate measures to ensure guaranteed respect of prisoner's rights and favours limited use of incarceration, reduction of the penalty scale and development of alternatives to penal prosecution and non-custodial measures.
Observatoire International des Prisons - section française (OIP-SF)
7 bis rue Riquet – 75019 Paris
Tel. +33 0144528790, Fax +33 0144528809
contact[at]oip.org
SPECIAL ACCOUNT OF DEMOCRITUS UNIVERSITY OF THRACE – DEPARTMENT OF SOCIAL ADMINISTRATION AND POLITICAL SCIENCE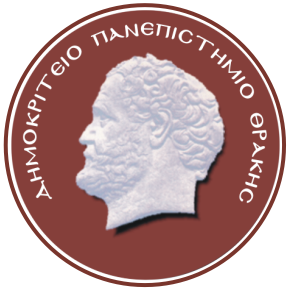 Democritus University of Thrace (DUTH) was founded in 1973 and today consists of 18 Departments located in Thrace, Greece. The Research Committee of DUTH, via its Special Account, is responsible for the allocation and administration of funds from national, european and international sources, intended to cover the costs necessary for the needs of research, education, training, development and continuing education projects and projects for scientific, technological and artistic services, special studies, measurements, laboratory tests and analysis performed or provided by the Scientific staff of the University in collaboration with other Specialists/Researchers. The Department of Social Administration and Political Science, belongs to the School of Social, Political and Economic Sciences. It was founded in 2013, after two previously independed departments merged, and it is located in Komotini. Originally founded as Department of Social Administration in 1994, and operating since 1996, it accepts approximately 400 students annually in two introductory directions (Social Administration and Political Science respectively) and it is the only one in Greece that offers university level education in Social Administration combining in a degree Social Policy, Administration and Social Work. Political Science, is further contributing to the academic uniqueness of the Department, which has a strong multi-disciplinary orientation and draws together academic staff with backgrounds in a wide range of social sciences, such as Social Policy, Sociology, Law, Economics, Social Psychology, Social Work, Political Science, Criminology and other related disciplines. Its objectives are to cultivate all the disciplines of its introductory and advanced directions through academic teaching and research, to promote understanding of the historical, philosophical, value and ethical base informing all the teaching subjects, to provide students with the necessary analytical, evaluative and problem solving skills for their career as professionals as well as social scientists in the modern world and to promote social solidarity and the delivery of quality services. After 18 years of operation it has 25 full time teaching staff members supported by adjunct staff, who offer a wide number of core-obligatory and elective courses. The Department developed co-operation with European Universities in the context of the ERASMUS and the SOCRATES programs. Staff members have been involved in several other international research projects and European networks. A post-graduate program in social policy and social work operates since 2009-10. 25% of the about 40 PhD projects have been successfully completed. The Department also organized two international conferences (in 2001 and 2003) and one 'young researchers' conference (in 2007 for celebrating its 10th anniversary), alongside a large number of workshops, seminars and colloquia.
Department of Social Administration and Political Science
Democritus University of Thrace
P. Tsaldari, 1- 69100 Komotini
Tel. + 30 2531039409, + 30 2531039412
Fax + 30 2531039442
secr[at]socadm.duth.gr
LATVIAN CENTRE FOR HUMAN RIGHTS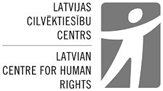 The Latvian Centre for Human Rights was established in 1993 with a view to promoting human rights and tolerance in Latvia through monitoring, research, advocacy, legal assistance and training activities. LCHR focuses on issues related to human rights in places of detention (prisons, police, immigration detention facilities), integration (minority rights and tolerance), non-discrimination, hate crimes, asylum/migration, freedoms (of assembly, speech), etc. LCHR provides legal consultations to victims of human rights violations, including the representation of clients in court. LCHR frequently provides expert opinions both locally and internationally. Apart from collecting data, providing analysis and expertise, conducting research and publishing reports, the LCHR has been actively involved in advocacy for change, ranging from raising public awareness to specific policy or legislative changes.
In May 1998, the LCHR received the EU-US Democracy and Civil Society Award. In October 2003 the LCHR became the recipient of the first Max Van der Stoel Prize (the award recognizes outstanding contributions towards the improvement of the situation of national minorities in the OSCE participating States) for being "an authoritative and objective source on human rights and inter-ethnic issues in Latvia".
LCHR is the national focal point of the EU Fundamental Rights Agency's FRANET network and member of the International Network against Cyber Hate.
Latvian Centre for Human Rights
13 Alberta street - Riga LV-1010
Tel. +371 67039290, Fax +371 67039291
office[at]humanrights.org.lv
HELSINKI FOUNDATION FOR HUMAN RIGHTS

The Helsinki Foundation for Human Rights (HFHR) is a non-governmental organization established in 1989 in order to promote human rights and the rule of law as well as to contribute to the development of an open society in Poland. Its creation was preceded by seven years of activity of the Helsinki Committee in Poland which existed in the underground since 1982. Nowadays, HFHR is one of the most experienced and professional non-governmental organizations operating in the field of human rights in Poland and Europe. Since its beginnings HFHR has been involved in various actions related to prisoners' rights. It was monitoring detention facilities and representing parties or preparing legal submissions to national and international courts and tribunals which dealt with cases concerning prisoners' rights. The aim of such submissions was to influence court decisions on laws and practices that HFHR find contrary to European standards of human rights protection. In recent years HFHR have carried out number of seminars on the various issues related to penitentiary system in Poland. They were focused on the problem of healthcare in Prison, dangerous detainee regime and overcrowding in Polish penitentiary institutions.
Helsinki Foundation for Human Rights
11 Zgoda St., 00-018 Warsaw
Tel. +48 22 556 44 40, Fax +48 22 556 44 50
hfhr[at]hfhr.org.pl
ISCTE-INSTITUTO UNIVERSITÁRIO DE LISBOA (ISCTE-IUL)
ISCTE-Instituto Universitário de Lisboa (ISCTE-IUL), is a public university, founded in 1972. In the context of its teaching, investigation and social services activities, it is an academic institution dedicated to the education of qualified specialists and personnel. ISCTE-IUL is a research university with 9 research centres. CIES-IUL (Centre for Research and Studies in Sociology-University Institute of Lisbon) is one of the four best classified research centres and home to the research team composed of António Pedro Dores, Nuno Pontes and Ricardo Loureiro who represent Portugal in the European Prison Observatory.
CIES-IUL
Edifício ISCTE, Av. das Forças Armadas – 1649-026 Lisboa
Tel. +351 210464018, Fax. +351 217940 074
cies[at]iscte.pt
UNIVERSITY OF BARCELONA- OBSERVATORY OF PENAL SYSTEM AND HUMAN RIGHTS

The Observatory of the Penal System and Human Rights from the University of Barcelona is composed by teachers, students, graduates, professionals and It works on research, teaching and observation and inspection of the institutions of the criminal justice system trying to work for culture of human rights, defending the rights and freedoms of individuals and strengthen the principles and values of the democratic State of law. The OPSHR: 1. Observes, analyses and reports on the functioning of the institutions of the criminal justice system, prisons, police stations, detention centres for foreigners, security forces; 2. seeks to contribute to human rights, increasingly threatened by security policies, monitoring and control; 3. oversees compliance with the strict law in the criminal justice system and works to promote transparency.
Centre de Recerca Observatori del Sistema Penal i Drets Humans (OSPDH)
Universitat de Barcelona - Facultat de Dret
Avda. Diagonal 684, Aula 23, Despatx 1, 08034 Barcelona
Tel. +34 934039672, Fax. +34 934021067
observsp[at]ub.edu
THE CENTRE FOR CRIME AND JUSTICE STUDIES

The Centre for Crime and Justice Studies is an independent public interest charity that engages with the worlds of research and policy, practice and campaigning. It aims to advance public understanding of crime, criminal justice and social harm. The organisation was founded in 1931 and adopted its current name in 1999. CCJS operates through the production of publications and events, interventions into the media, political, practice and policy worlds, through our online and social media presence and through an extended network of members, academics, researchers and practitioners. The Centre publishes the British Journal of Criminology in partnership with Oxford University Press.
Centre for Crime and Justice Studies
2 Langley Lane, Vauxhall, London SW8 1GB
Tel. +4402078406110
Info[at]crimeandjustice.org.uk